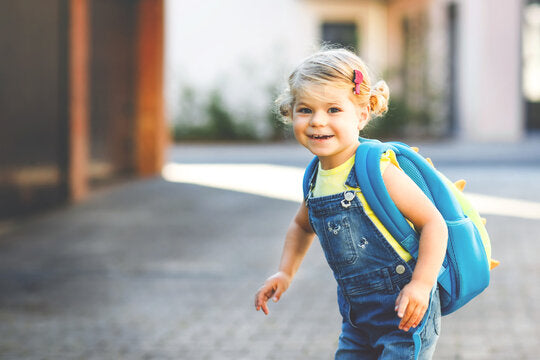 How To Get Your Child (and yourself!) Ready For Nursery
How To Get Your Child Ready For Nursery
There's no real way to predict how your child is going to react on their first day of nursery. You might find your toddler barrels in without a second glance, or you may be faced with tears and hesitation as your little one is more reluctant to leave your side. Many parents also find themselves quite emotional when faced with the transition, as this new chapter can feel a little daunting for everyone involved. It's important to remain upbeat and show your child that you're excited about nursery, so try and save any tears for after you've waved them off. To help you get your child (and yourself) prepared for the big day, take a look at the following tips from a top nursery school in London.
Schedule Playdates
If your child is used to spending all their time by your side or with close relatives, being left in the care of strangers is likely to go down like a lead balloon at first. Make sure your child has some experience spending time away from you in short bursts, to help them feel more comfortable with other people. You could ask friends or family members to take your child on fun days out, or even just watch them for an hour or two at home. If you can organise meet-ups with other small children, this too will prepare your child for nursery, as they will get used to playing with other children and sharing your attention.
Practice Your Routine
In the weeks leading up to their first day, try to instate the routine you will be following once nursery starts. Get them up and ready at the same time each day, and perhaps even take trips out or have relatives collect them at the time nursery would usually start. This will give them a feeling of consistency which will help with the transition as children thrive from routine.
Talk About Nursery
Introduce the idea of nursery as early as possible. Talk about how exciting and fun it will be, making sure to keep the conversation light and up-beat. This will give your child time to ask questions and make their concerns known if they're worrying about the idea. It will also reduce the shock factor of the first day and will diminish any feelings of abandonment or confusion as they will have an understanding of where they are and what's happening.